Đối Tác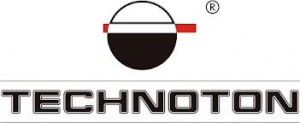 Belarusian-Russian Joint Venture Тechnoton is an independent private innovative company situated in Minsk, the capital of Belarus. It was established in 2000.
The core business is the development and manufacturing of auto electronics and software.
The technical staff of Тechnoton includes a team of highly skilled engineers and designers possessing wide competence in microcontrollers, mechanical engineering, motor-vehicle diagnostics and programming. The company has its own engineering and design office, production department, marketing department, installation and training department.
The company's basic business lines are:
manufacturing of auto electronics to monitor the basic parameters of vehicle operation. A product line of the brand "CKPT" (Fuel Consumption Monitoring System) presents on-board equipment, office equipment and software, service equipment;
manufacturing of fuel flow meters and fuel level sensors;
designing, modernization and updating of auto electronics by the specialists of our own design office;
designing of on-board computers and diagnostic complexes for trucks.
All the products and developments are united by the common design philosophy and in the near future are supposed to be integrated into a unified on-board information system.
The software is built according to the modular approach and has open architecture that, at first, allows adapting it to the needs of individual clients, secondly, it provides flexible integration to other software products, accountant's programs in particular.
Our company has gained a great experience in the sphere of development and installation of devices and software to control diesel fuel consumption. Patented fuel flow meter DFM and its modifications are produced by the company.
Economic policy of Тechnoton: producing and selling high quality products for affordable price.
Technological policy of JV Тechnoton: applying the most recent technological innovations to benefit the customers.